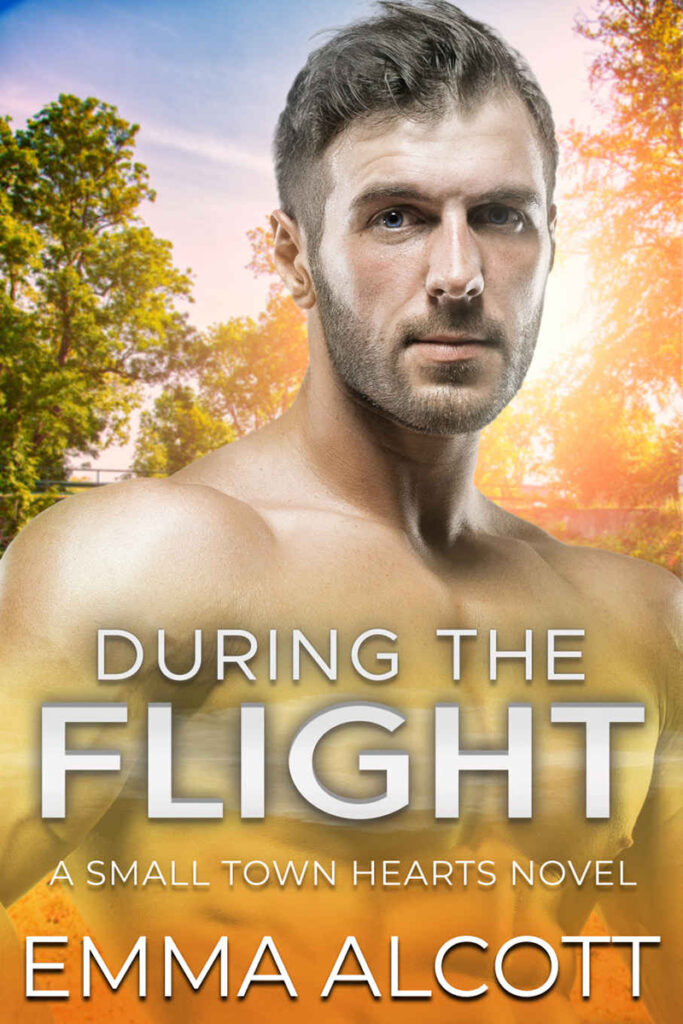 Buy the book:
Amazon
Apple Books
Barnes & Noble
Audible
Add on Goodreads
Series:
Small Town Hearts #

3
Release Date:
July 30, 2020
They say joining the Army changes a man... too bad Chris never got the memo.
Sure, his battle-sculpted body and brooding blue eyes are hotter than asphalt in summer, but he's still every bit the jerk he was before leaving their small town for the military years ago. Pompous. Arrogant. Cocky as hell… and constantly on Warren's mind.
It should be easy to ignore him. Straight single dads aren't worth pining over, and straight a*holes even less. If only Warren could stop dreaming about the way it would feel if Chris were to grab him by the hair, rake his teeth down his neck, and—well, you get the point.
The problem is, Warren's fantasies aren't likely to dry up, because something about Chris did change while he was away… and the glint of desire in his eyes when he argues with Warren now? There's nothing straight about that.
During the Flight is the hot and hilarious third book in the Small Town Hearts series, but no knowledge of previous books is needed to fall in love with this one.
Did you know that During the Flight has a BONUS story "During the Party"?
Mikey tries his best to be a good boy, but sometimes--especially when cake's involved--he just can't help but be bad. It's a good thing Jay loves him so much that he's willing to forgive Mikey's flaws... after a little discipline, of course.
During the Party is an age gap, size difference, Daddy/boy, age play companion story to During the Flight (Small Town Hearts Book 3) by Emma Alcott.
You can get your copy here.
Also in this series: