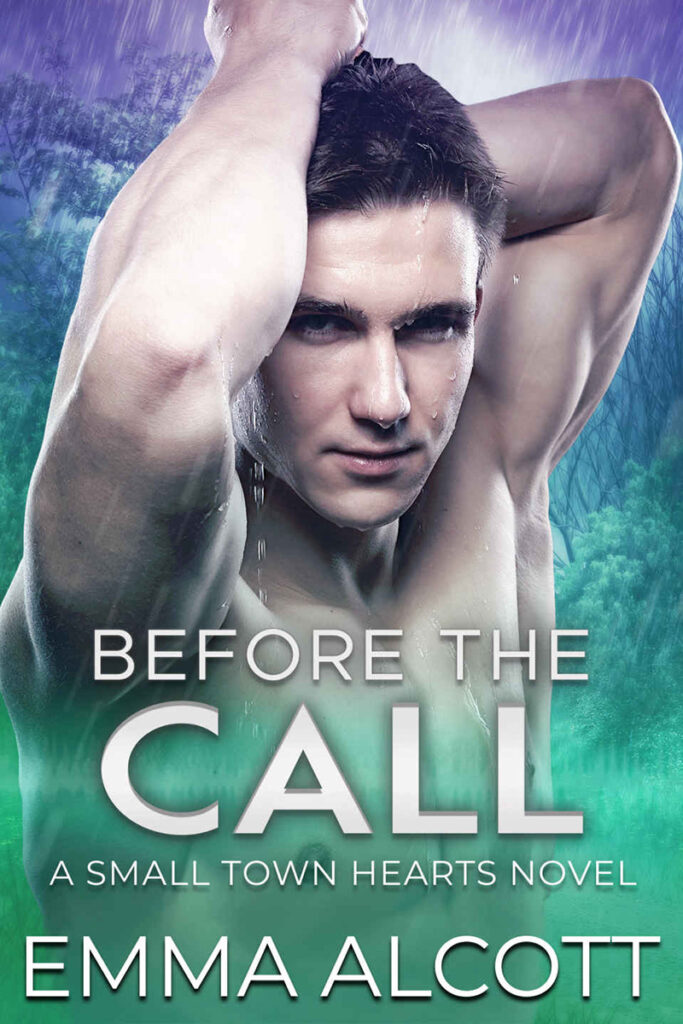 Buy the book:
Amazon
Apple Books
Barnes & Noble
Audible
Add on Goodreads
Series:
Small Town Hearts #

2
Release Date:
January 27, 2020
If good things come to those who wait, Gabe's longtime crush on his straight best friend is about to pay off big time.
Clark Summers, all rippling muscle and sunny smiles, is every bit as hot as his name suggests. Gabe should know—he's been crushing on him since forever. Which is long enough to have discovered that while Clark is down to spoon him in a best-friend kind of way, he's not looking to fork.
Gabe knows he should move on, but when he comes home from college and gets sucked into being Clark's private tutor, there's nothing he can do. Clark is irresistible, and Gabe… well, Gabe's determined to nail this job in more ways than one.
Before the Call is the hot and hilarious second book in the Small Town Hearts series, but no knowledge of previous books is needed to fall in love with this one.
Did you know that Before the Call has a BONUS story "Before the Trip Home"?
After leaving Elliston for college, Devon Summers is determined to better his life by focusing on his education and leaving the past behind. But when a familiar face rolls into his life at a frat party, he starts to think that education might not be the end-all, be-all to happiness...
Before the Trip Home is a 10k companion story to Before the Call (Small Town Hearts Book 2) by Emma Alcott.
You can get your copy here.
Also in this series: