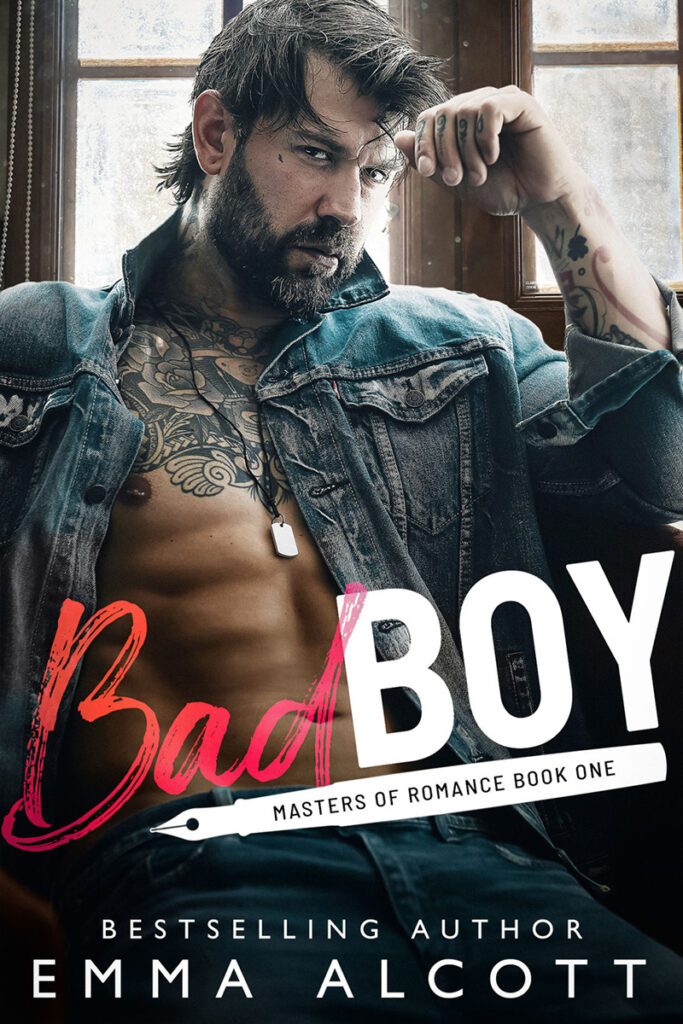 Buy the book:
Amazon
Apple Books
Barnes & Noble
Audible
Add on Goodreads
Series:
Masters of Romance #

1
Release Date:
April 29, 2021
Russ
They call me a bad boy, and thirteen years ago they would have been right.
I've done things I'm not proud of.
Served time.
Broken hearts and bones alike.
But I'm a changed man now. I don't break the law for a living anymore; I write books about guys like me who fall in love with other guys. It's as close to a happily ever after as I think I'll get…
Until Colton shows up in my remote cabin in the middle of a snowstorm, so timid and young and sweet.
I've given up my wicked ways, but damn if he doesn't make me want to do bad, bad things…
Colton
I didn't mean to get lost on my way to the big New Year's Eve party, and I definitely didn't mean to drive my car into a snowbank, but here I am in the middle of nowhere, stranded in front of a creepy cabin, about to freeze to death.
The only way I'll make it through the night is if I go inside, but there's no telling who might be in there. It very well could be a serial killer, or a horror movie monster…
Or a bearded, tattooed bad boy with a big secret who'll steal my heart and make me never want to leave.
Bad Boy is the first book in the Masters of Romance series, where romance authors don't just write about happily ever afters—they live them. Get ready for love, laughter, and some serious steam. No cheating and no love triangles, guaranteed. Bad Boy can be read as a stand-alone, but it's way more fun to binge them all. Which author are you most excited to see get his HEA?
Did you know that Bad Boy has a BONUS story "Tristan & Dread"?
In this adrenaline-fueled excerpt from Scott Ryker's work in progress, Dread—a hardened criminal looking to break clean from his past-sets out to rescue Tristan, the young man who's stolen his heart and made him want to change his wicked ways.
You can get your copy here.
Also in this series: